The Shirl - National Youth Portrait Prize
6 October - 20 November 2017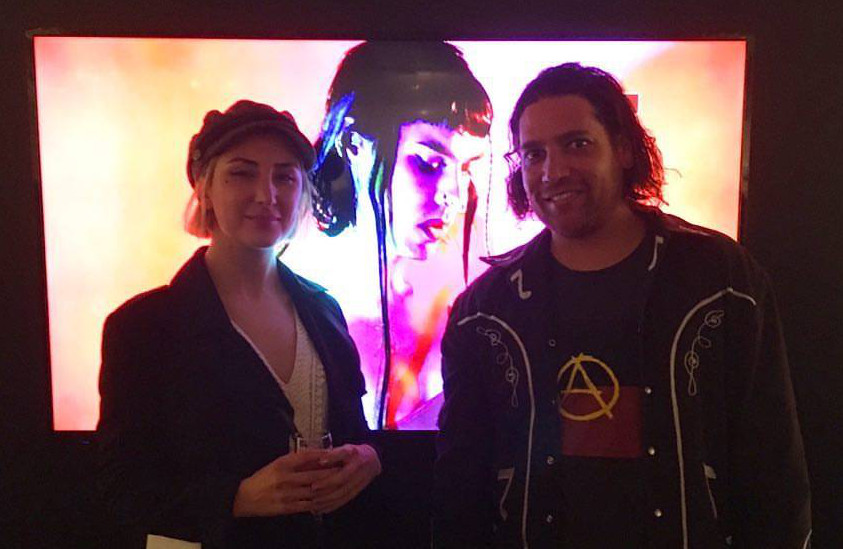 Melbourne based artist Samantha Sommariva AKA Misklectic and her portrait of performance artist Mossy is the 2017 winner of Australia's only youth portrait prize, the $10,000 acquisitive 'The Shirl'.
The Shirl is the little sister event to The Shirley Hannan National Portrait Award that also attracts a significant cash prize. Both prizes are supported by the Bega Valley Regional Gallery's patron Peter Hannan in memory of this mother's commitment to portraiture.
Renowned contemporary multimedia artist Tony Albert was judge for the second 'Shirl', selecting Misklectic from a field of 29 finalists from across Australia.
"The winning work is a video, a collaboration between two artistic friends and offers and amazing insight in to each other's practise and the way in which these two people respond to each other," Mr Albert said.
"It's a very challenging idea of what a portrait is and can do, and explores some of the most challenging social issues of the moment."
Tony was the 2017 Sulman Prize judge at the Art Gallery of New South Wales and has been an Archibald Prize finalist for the past two years, in addition to being one of the most sought after and influential contemporary artists working in Australia.
"I didn't select the work specifically because it is a video, but because it really does stand out in a field of incredibly high calibre and diverse works," Mr Albert said.
Bega Valley Regional Gallery Director Iain Dawson said The Shirl offers important recognition for up and coming artists.
"The first Shirl was won by Liam Ambrose in 2015, he really set a high bar but this year's finalists have stepped up to the challenge," he said.
"As Australia's only youth portrait prize, we are creating something unique – bringing new focus and opportunity for artists, we can be very proud of what's been achieved here."
"There is great diversity on show," Mr Dawson said.
"Not just in the faces and artwork hanging on the wall, but also the artists themselves, we have entries from high school students to those practising at the country's top art schools.
---
MISKLECTIC'S ARTIST STATEMENT
Our friendship started in art school, our early experimentation was Mossy's first exploration in performative movement which she states was a prolific moment in her coming into woman hood and comfort in her body. Since then I have watched Mossy flourish on the stage and through our ongoing collaborations.
In this work I have been given the privilege of translating Mossy's spoken work poem into a digital portrait. It has been an opportunity to demystify and humanise the concept of a trans-woman and to show the complexity of her identity, be it objectified, demonised, hyper-sexualised in all of her vulnerability, beauty and strength. Through our intimate exchange via the lens, this work contains visual symbols that reference our historical collaborations and celebrates our friendship, how we have influenced each other's work and our artistic growth.

---

The 2017 selection panel for THE SHIRL National Youth Portrait Prize were:

Michelle Paterson - .M Contemporary Gallery, founder and director
James Makin - James Makin Gallery, founder and director
Julian Meagher - Archibald, Moran and Shirley Hannan Portrait prize finalist
Dr Chris Chapman - The National Portrait Gallery of Australia, Senior Curator
The Shirl 2017 Finalists