Eugenia Lim : The Ambassador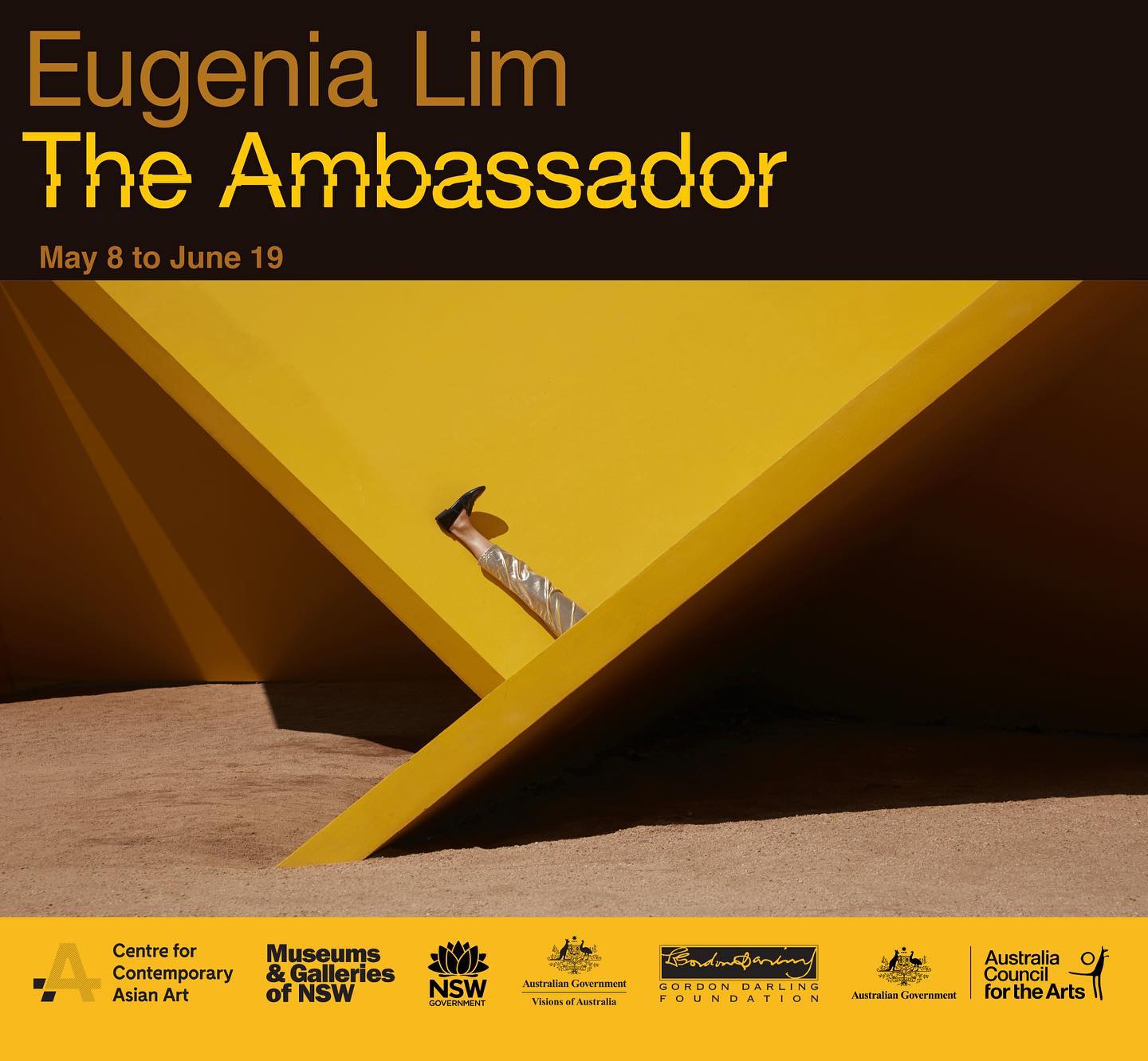 Eugenia Lim is an Australian artist of Chinese–Singaporean descent who works across video, performance and installation. In her work, Lim transforms herself into invented fictional personas who traverse through time and cultures to explore how national identities and stereotypes cut, divide and bond our globalised world.
This 4A Centre for Contemporary Asian Art and Museums & Galleries of NSW (M&G NSW) initiated touring project presents Lim's most recent body of work, The Ambassador series. In this three-part project, Lim takes on a Mao-like persona who sits halfway between truth and fantasy – dressed in a gold lamé suit and matching bowl haircut. Throughout each of her works, the Ambassador takes on new roles in uncovering the Australian-Asian narrative – drilling down into racial politics, the social costs of manufacturing and the role of architecture in shaping society.
About the Artist
Eugenia Lim's (b. 1981 Melbourne, Australia) work has been exhibited internationally at venues including the Tate Modern, GOMA, ACMI, HUN Gallery NY, and FACT Liverpool. She has received a number of Australia Council for the Arts grants and residencies, including a residency at the Experimental Television Centre NY and exchange at the Rhode Island School of Design (RISD). Recent residencies include Bundanon Trust, 4A Beijing Studio and the Robin Boyd Foundation. Collaboration, artistic community and the intersection between art and society informs her practice: in addition to her solo work, she co-directed the inaugural Channels: the Australian Video Art Festival, is a board member at Next Wave, the founding editor of Assemble Papers and co-founder of interdisciplinary collective Tape Projects.