Shadow & Light - The Art of Photography with Heide Smith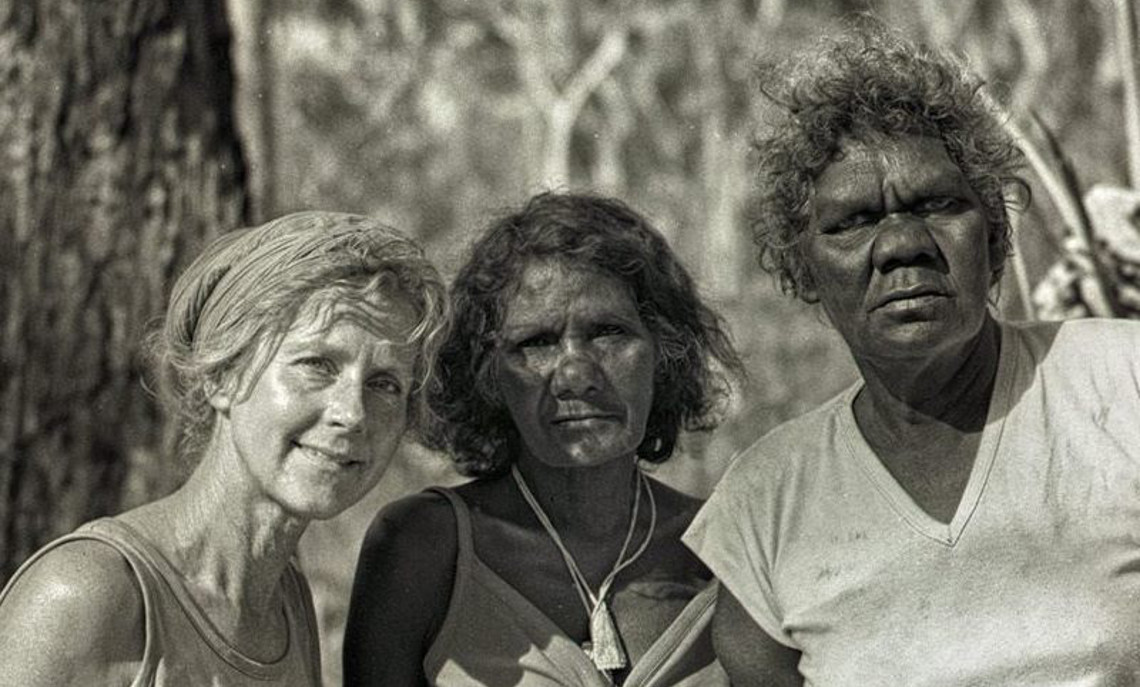 12 noon, Wednesday 19 June 2019
Join acclaimed photographer Heide Smith for a discussion about working with many of the featured photographers in the CONTEMPORISING THE MODERN exhibition. Heide will discuss her own practice which has seen her exhibit around the world.
"it's the portraits that stay with you. Even when her subjects are naked, they are clothed in dignity. Even when they pose ....they are simply themselves.
Elizabeth Keenan Time Magazine

Heide Soltsien was born in Germany, where her father was a graphic artist and designer. After an apprenticeship in photography which culminated in a diploma, Heide studied advertising, gaining a second diploma. After a spell as an industrial photographer, Heide worked as a photojournalist for four years until her marriage in 1963, travelling to England as Mrs Smith. In 1971 the Smith family emigrated to Australia, where Heide worked as a photojournalist and later in a professional colour laboratory. In 1978 the family moved to Canberra, where Heide established a studio, which she ran until 1997. Since 1998, Heide and her husband Brian have lived in Narooma, a small fishing village in NSW. Heide continues to photograph families and celebrities, participate in exhibitions and competitions, has recently published another book, and, in 2009 was awarded an Honorary Fellowship by the Australian Institute of Professional Photography.
Admission FREE, but REGISTRATION is essential
---
1.30pm, Film Screening
Immediately following Heide Smith's talk at 1.30pm will be a short film screening from the National Film and Sound Archive:
Photographers of Australia 1992. 43 Minutes.
World-acclaimed photographers Max Dupain, Wolfgang Sievers and David Moore have captured the changes in Australia's character for more than 60 years; and through examining their work, this film explores popular representations of postwar Australia.
Wolfgang Sievers fled Nazi Germany before the Second World War. He arrived in Australia to find a photographic tradition that favoured idyllic landscapes and sentimental portraits. But in the nation's factories, Sievers discovered subjects more suited to his purpose. There his camera sought the design to be found in everyday life.
Max Dupain is perhaps the most recognised and internationally acclaimed photographer Australia has produced. He shared Wolfgang's concern for the themes and forms revealed by ordinary life. On Sydney beaches and in city streets he created many of his most memorable images - photographs that seem to typify Australia in the post-war decades.
David Moore began his photographic career working in Max Dupain's studio, before travelling to Britain, where he launched his career as a photo-journalist. Moore was to work for Life magazine, Time and The Observer before returning to Australia in the late 1950s.
In their photographic works Max Dupain, Wolfgang Sievers and David Moore capture the beauty of the natural landscape, the construction of modern-day cities, the work and play of those who live in them. Their images show Australia becoming what it is today.
A Film Australia Production. Concept developed by Paper Bark Films Pty Limited. © 2011 National Film and Sound Archive of Australia.