JamFactory ICON: Clare Belfrage: A Measure of Time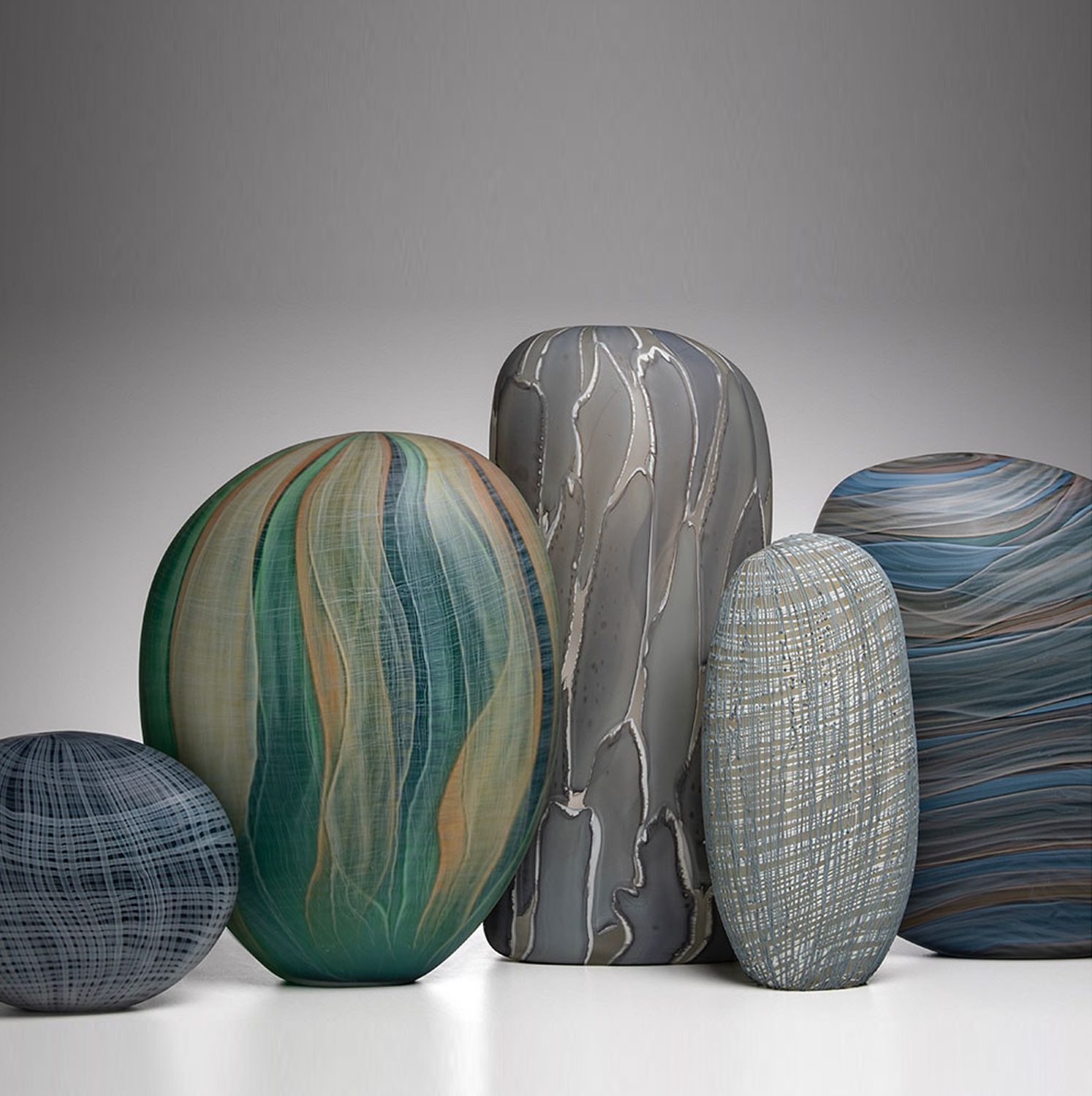 13 November 2020 – 16 January 2021
JamFactory's Icon Clare Belfrage celebrates the achievements of South Australia's most influential artists working in craft-based media inthis touring exhibition.
Throughout her career, Belfrage has maintained a vibrant studio glass practice and is known for her distinctive artworks in which complex patterns of fine glass lines trace her forms.
Inspired by the repetitious patterns found in nature and the woven lines of textiles, Belfrage is particularly drawn to the layered rhythms that mark growth, change and the passing of time in the natural world.