Colour My World - Art in the Garage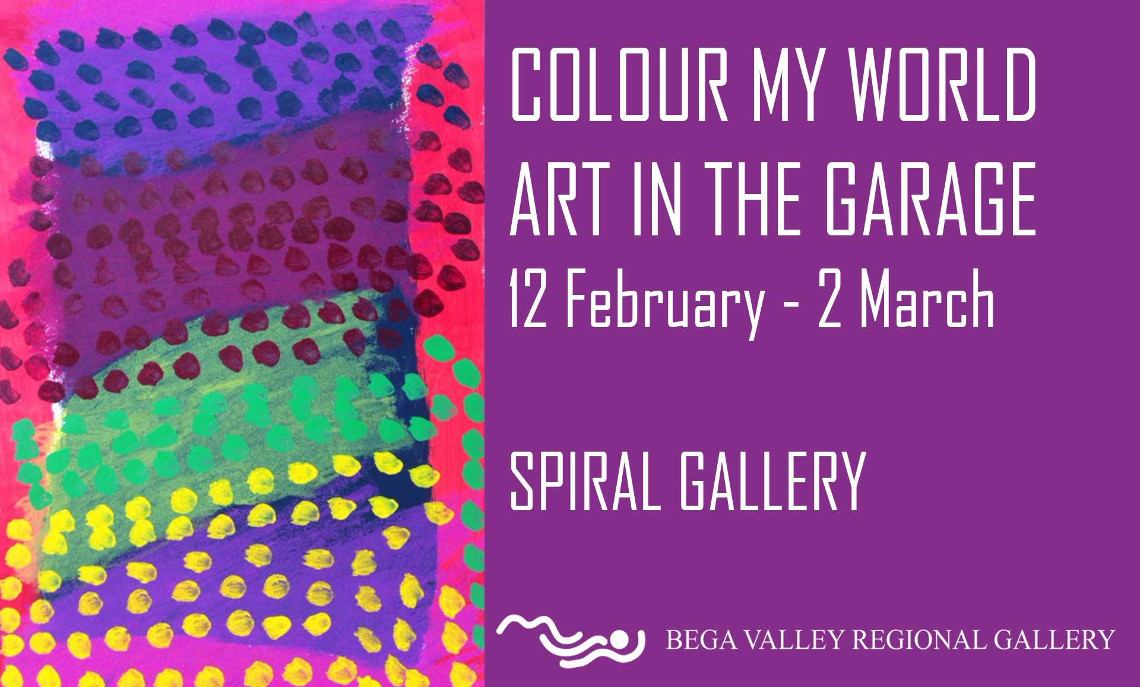 Art in the Garage, a part of Tulgeen Disability Service, will be presenting a new exhibition at Bega's Spiral Gallery. It's entitled 'Colour My World' and showcases the work of 21 local artists. The opening is at the gallery in Church Street from 5 – 6PM on Friday the 12th of February and will run until the 2nd of March. Everyone is invited to enjoy these vibrant and lively artworks.
Art in the Garage employs local practicing artists who work with emerging artists with disability. The project philosophy focuses on encouraging the development of arts skills, and nurturing individual creativity through sensitive mentorship. A portfolio of artwork is established for each artist creating opportunities for exhibiting and providing pathways to professional development.
Art in the Garage has had many exhibitions for both the artists as a collective and also exhibitions featuring the work of individual artists. The project is regarded as unique in regional Australia with artists being invited to exhibit their work in many other regions of NSW, ACT and Queensland.
The project has humble origins. Fifteen years ago a small domestic garage at 35 Eden Street in Bega was converted into a rudimentary painting and drawing studio. The now refurbished garage continues to be used today. Over the last three years a new art making environment has been developed that provides an additional three art making spaces adjoining the original garage site. These new studio provides specialised facilities for printmaking, ceramics, and sculptural works.
This is a unique program and these artworks demonstrate the benefits of diversity in our community. So come along and support these talented and inspiring artists.

Bega Valley Regional Gallery is supported by the NSW Government through Arts NSW.