Love in the Time of Cholera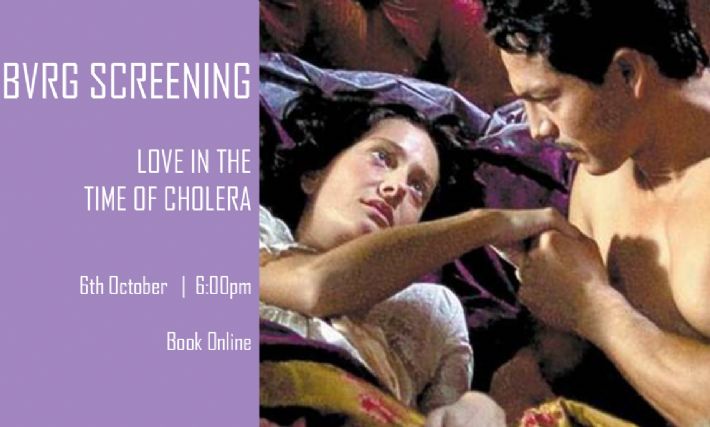 Join us for our famous film night at the BVRG!
Supper, wine and film will cost you $20, if you're a current BVRG member only $15!
BOOKINGS ESSENTIAL CLICK HERE TO BOOK
---
BVRG in partnership with the National Film and Sound Archive present the 2007 film based on the timeless novel by Gabriel Garcia Marquez.
An evocative story of a love triangle between Fermina Daza (played by Giovanna Mezzogiorno) and her two suitors, Florentino Ariza (Javier Bardem) and Doctor Juvenal Urbino (Benjamin Bratt) which spans 50 years, from 1880 to 1930.
Much of the film takes place in the historic, walled city of Cartagena in Colombia. Some screen shots showed the Magdalena River and the Sierra Nevada de Santa Marta mountain range.
---
TACO TIME!!!!! We'll be serving soft shell tacos to bring you that true latino spicy experience!
---
Funds raised will go towards supporting the Freetown Fashpack Runners - a foundation started by Jo Dunlop to assist Sierra Leonian marathon runners take part in international marathons.
More info - http://freetownfashpack.com/freetown-fashpack-runners/