Growing a Gallery with your Support ...
Donations
The Bega Valley Regional Gallery is registered to receive tax deductible donations, gifts and bequests. All donations over $2 are tax deductible.
Money donated to the Bega Valley Regional Gallery will be put toward establishing a contemporary collection to be held on behalf of the Bega Valley community.
---
Cultural Gifts Program
The Gallery is endorsed to accept gifts through the Australian Government's Cultural Gifts Program. The program allows donors to donate artworks to public art galleries to receive a tax benefit which may be apportioned over a five year period. The Program requires that the artwork must be of relevance to the institution, fit within the gallery's collection policy, and must be valued by two approved valuers at proven market prices (at the cost of the donors).
Please contact Gallery Director Iain Dawson on (02) 6499 2222 for further information or click here to download a pdf outlining the procedure.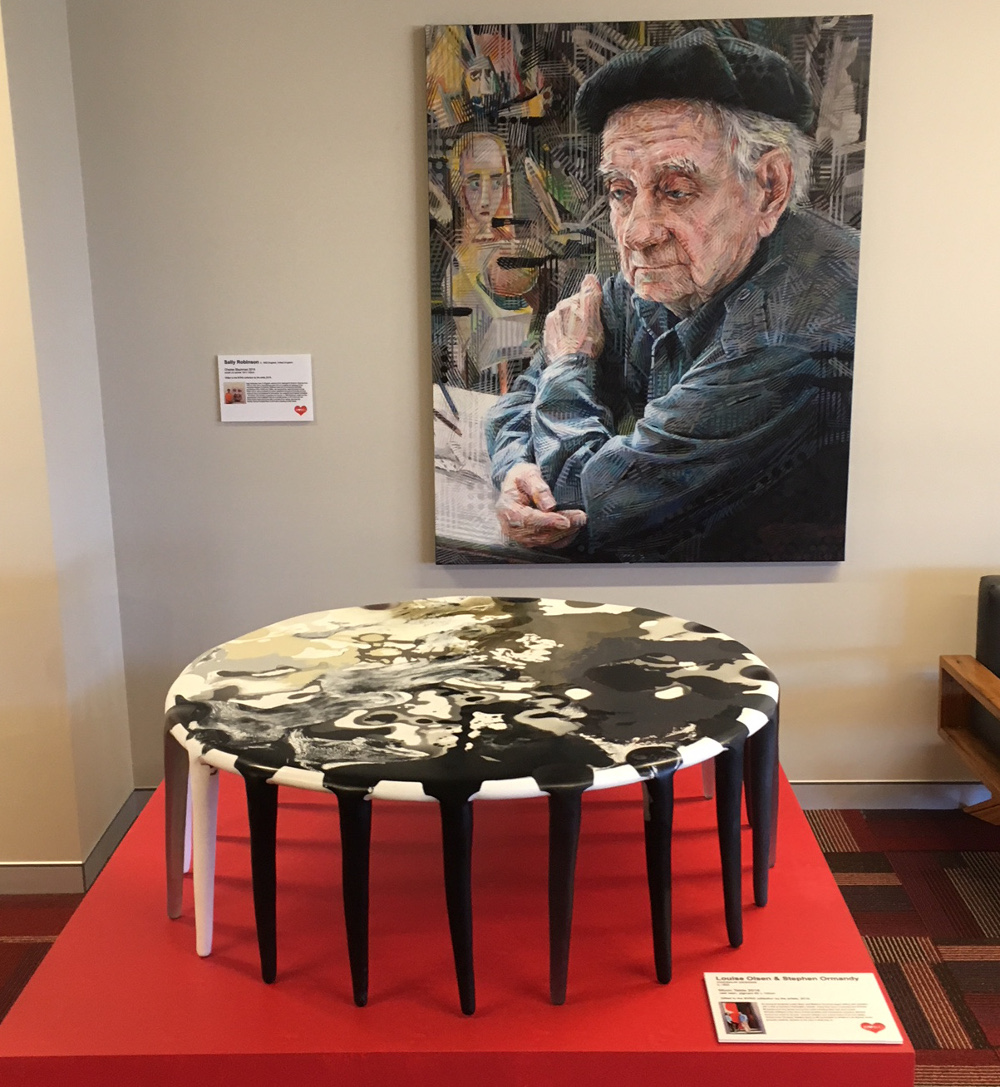 'Dinosaur Designs Moon Table', gift from Louise Olsen & Stephen Ormandy; 'Charles Blackman' painting, gift from the artist Sally Robinson