South/East Interference Vol. 1 - Rosie Deacon
15 September - 20 October
Official opening Friday 14 September 6pm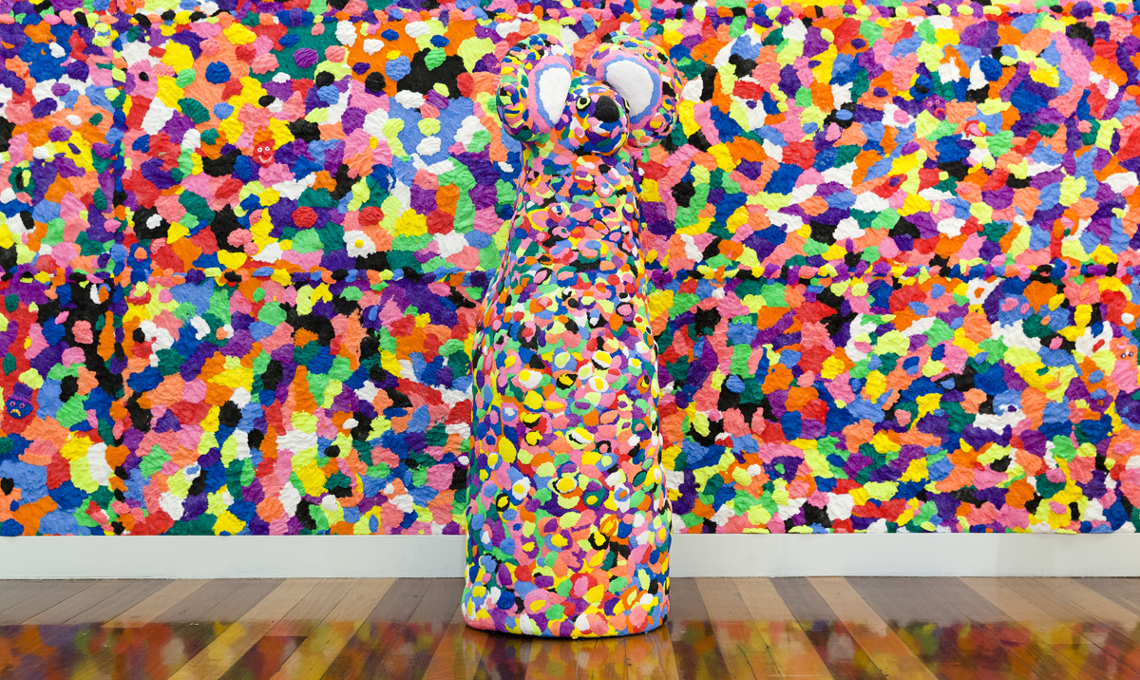 Following the lead from the 2017 MCA/AGNSW/ CARRIAGEWORKS collaboration 'The National', BVRG presents a showcase over two exhibitions, of Australia's most innovative, challenging and engaging artists working currently.
Rosie Deacon (b. 1985) is a Sydney-based artist working in sculpture and installation. She engages with the spectacle of obsession and realms of the absurd.
In 2010, Deacon graduated from UNSW COFA with first class honours and was the recipient of both the Gallery Barry Keldoulis Grant for Emerging Artists and the Dinosaur Designs Prize. She has held solo exhibitions at The Egg & Dart, The Cube Mosman Art Gallery, Firstdraft, Gaffa Gallery, 107 Projects, Redfern and been included in group shows across Sydney, Newcastle, Townsville and Sheffield, UK. In 2014, Deacon was selected as the inaugural Runway Annual Artist Commission.
In 2015, Deacon was invited as the Guest Artist for Studio A's project for Underbelly Arts Festival on Cockatoo Island. Deacon exhibited at abandoned theme park 'Adventureland' for Campbelltown Arts Centre's Winter Wonderland, and was included in Performance Contemporary for Sydney Contemporary Art Fair, Carriageworks.
In 2016, Deacon curated 'Koala Nutbush' ART BAR, at the Museum of Contemporary Arts, and was awarded Viewers Choice in the Redlands Konica Minolta Art Prize at the National Art School, Darlinghurst.