Creative Kids Workshops
NSW Government is offering a Creative Kids voucher, which is all about making it easier for school-aged kids (4.5 to 18 years old) to get involved in creative and cultural activities.
Parents, guardians and carers can claim a $100 voucher per year to put towards the cost of lessons and fees with registered providers, including the BVRG.
Vouchers can be used to contribute to registration, participation and tuition costs for performing arts, visual arts, coding, languages, literature, music and other creative and cultural activities from an approved list of activity providers. Vouchers can only be used once.
CLICK HERE to apply for a Creative Kids voucher.
---
Step 1 Claim your voucher at Service NSW
Step 2 Register your voucher with BVRG by emailing us, gallery@begavalley.nsw.gov.au or by dropping into the gallery
Step 3 Attend up to 4 classes per year at BVRG
---
Winter School Holidays Online Workshops
This school holidays you can attend our Creative Kids workshops from the comfort of home!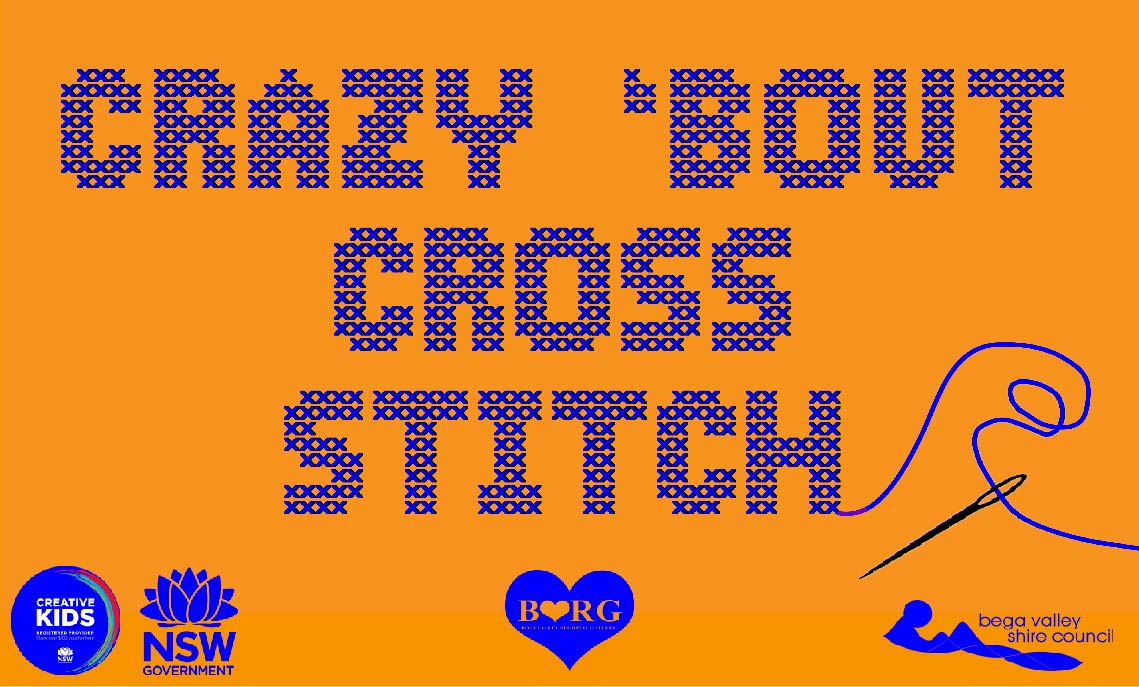 Crazy 'Bout Cross Stitch: July 9
Join us for an interactive online workshop where we will learn the basics of cross stitching and how to design and create a cross stitch pattern. Never Cross stitched before? Not to worry! Cross stitch is one of the simplest forms of embroidery and the BVRG education officer will be there to take you through it.
---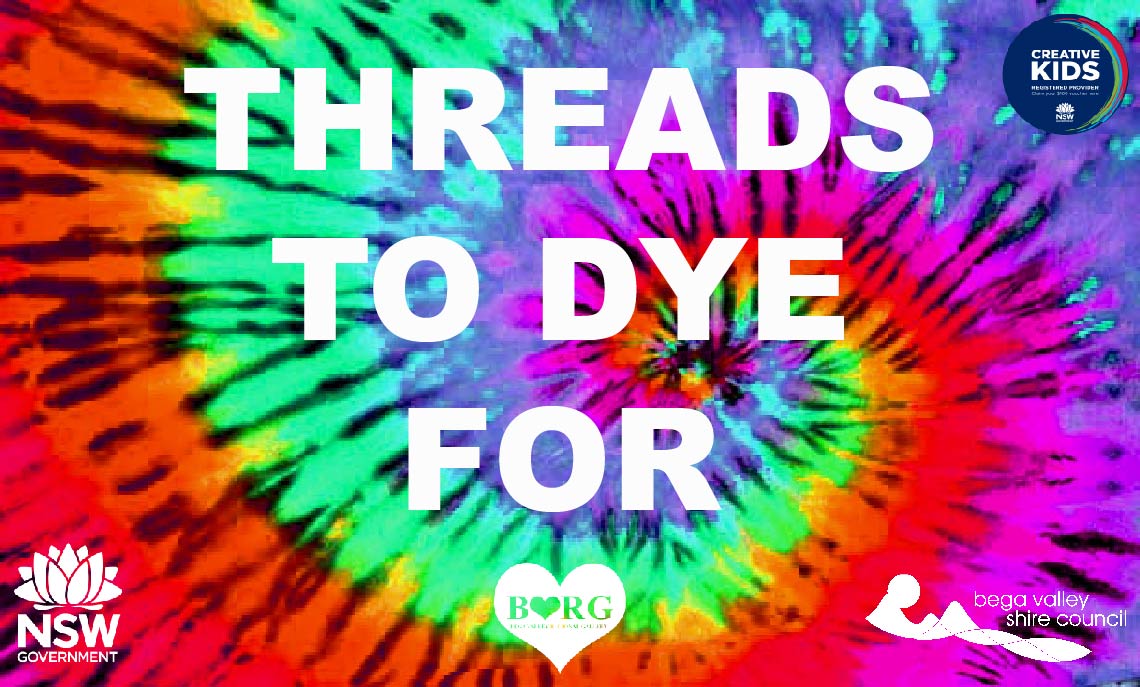 Threads to Dye For: July 16
Grab an old white shirt and join us for this extra colourful interactive online workshop! In this workshop we'll practice a variety of Tie Dye techniques while learning a brief history of fabric dyeing and how contemporary artists use this technique.
---