A purpose built public art gallery for south east NSW
In the coming months the BVRG will launch a comprehensive fundraising campaign to bring to life this exciting project.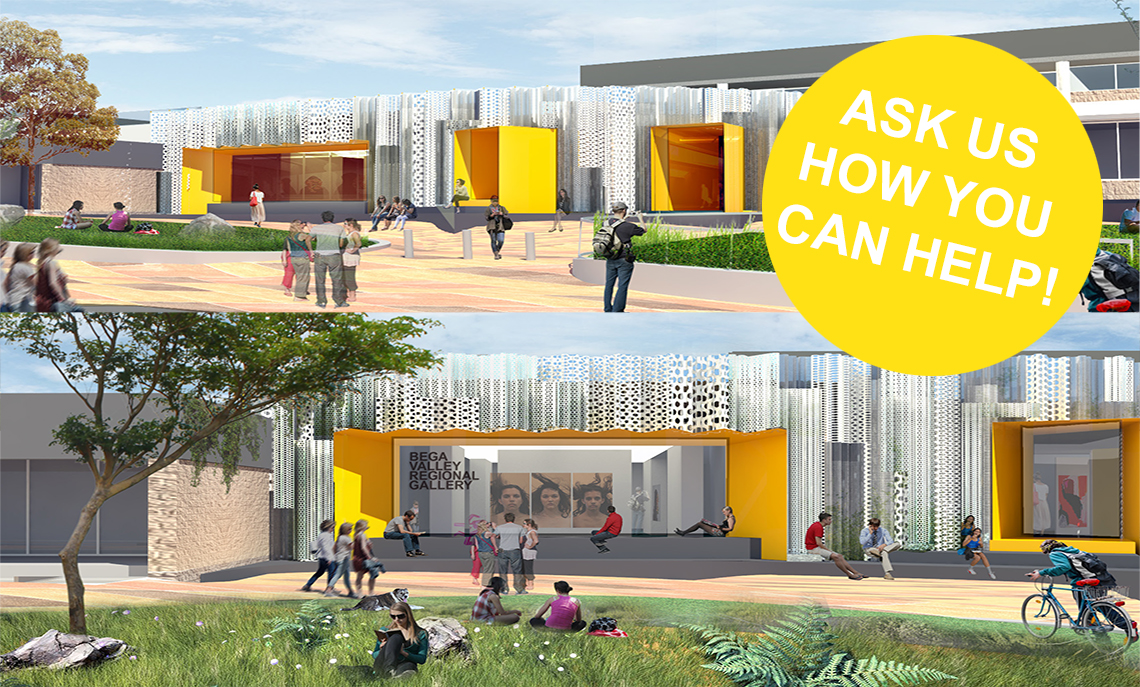 BVRG has plans to redevelop its current site, adding additional exhibition space, storage facilities and updated environmental controls. The proposed project will future proof the BVRG for decades to come and allow the community and our visitors to access the very best Australian and International visual culture and celebrate our unique identity.
The redevelopment has been costed at $3.4 million and we need your help to ensure we can begin this exciting project in 2019!
Sign up NOW to the BVRG mailing list to be notified of our upcoming philanthropy campaign.
Click HERE to read the BVRG Redevelopment Project Notice of Determination
---
There has been such excitement and support around our proposed redevelopment. We spoke to members of our community about WHY they think we need a NEW BVRG ......