Free Drawing Class - EAT Merimbula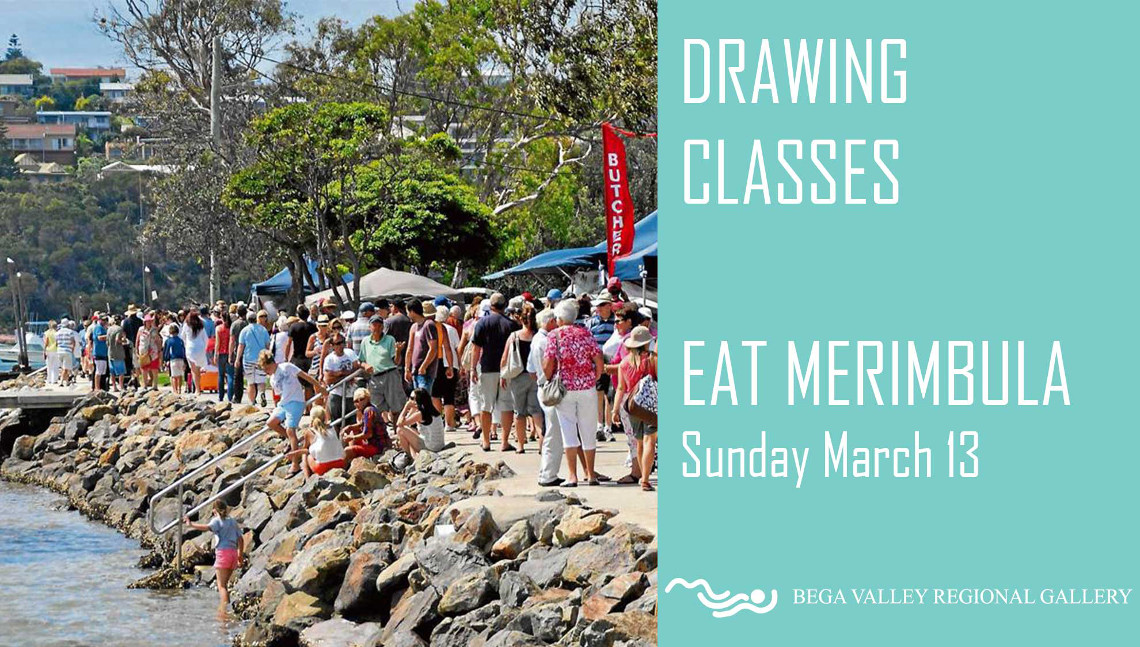 Hosted by Sapphire Coast Tourism, EAT Merimbula is a premium foodie providore event held at Fishpen, overlooking the picturesque Merimbula Lake. BVRG is thrilled to participate in this year's event and will be presenting a range of drawing activities based on still life techniques and led by local artists. Designed to promote and reflect the BVRG current exhibition FLORA AUSTRALIA : Australian Artists & the floral still life 11 March - 11 June 2016.

Book now to secure your FREE spot in these classes.

All material will be provided - just turn up and get creative!
Sunday, March 13
2016
10 AM
-
3 PM
Fishpen Merimbula
30 Fishpen Rd, Merimbula, NSW 2548


Bega Valley Regional Gallery is supported by the NSW Government through Arts NSW.