Shirley Valentine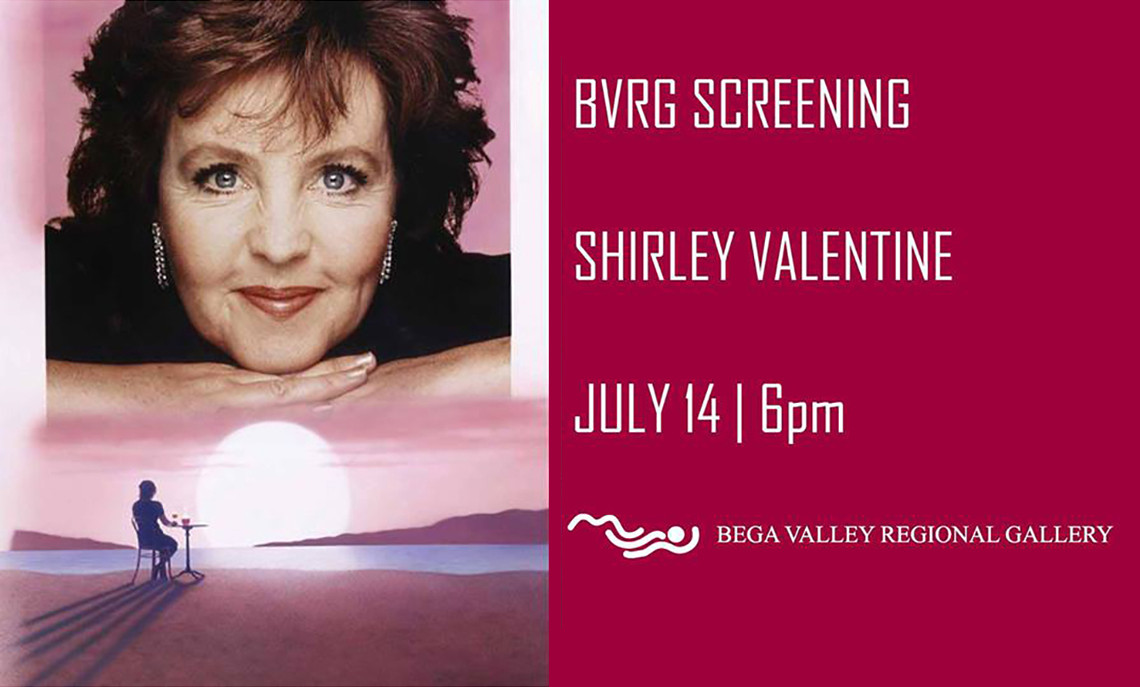 Join us for our famous film night at the BVRG!
Supper, wine and film will cost you $25, if you're a current BVRG member only $20!
BOOKINGS ESSENTIAL CLICK HERE TO BOOK
Shirley Valentine is an award-winning 1989 British romantic comedy-drama film directed by Lewis Gilbert. The screenplay by Willy Russell is based on his 1986 one-character play of the same title, which follows middle aged Shirley Valentine in an unexpected discovery of herself, and rekindling of her childhood dreams and youthful love of life.
Pauline Collins reprises the titular lead role as middle-aged housewife Shirley, which she had previously played in the stage production in London's West End and on Broadway, and Tom Conti plays Costas Dimitriades, the owner of a Greek tavern with whom she has a holiday romance.
Shirley Valentine is a 42-year-old Liverpudlian bored housewife whose life and initially enriching marriage has settled into a narrow and unsatisfying rut, leaving few real friends and her childhood dreams unaccomplished. When her flamboyant friend Jane (Alison Steadman) wins a trip for two to Greece, Shirley uncharacteristically puts herself first and accepts her invitation.
Shirley feels considerable self-doubt, and ultimately only goes because of unexpected encouragement from her neighbour Gillian (Julia McKenzie) who drops her air of superiority to reveal her respect and emotional support of Shirley's plans, and former school enemy Marjorie Majors (Joanna Lumley) who reveals she had in fact been envious of Shirley's rebellious role at school, and had become a high class prostitute rather than a prestigious air hostess.
Bega Valley Regional Gallery is supported by the NSW Government through Arts NSW.