Dream States Come True
11 - 27 September 2019
Official Opening Wednesday 11 September 5pm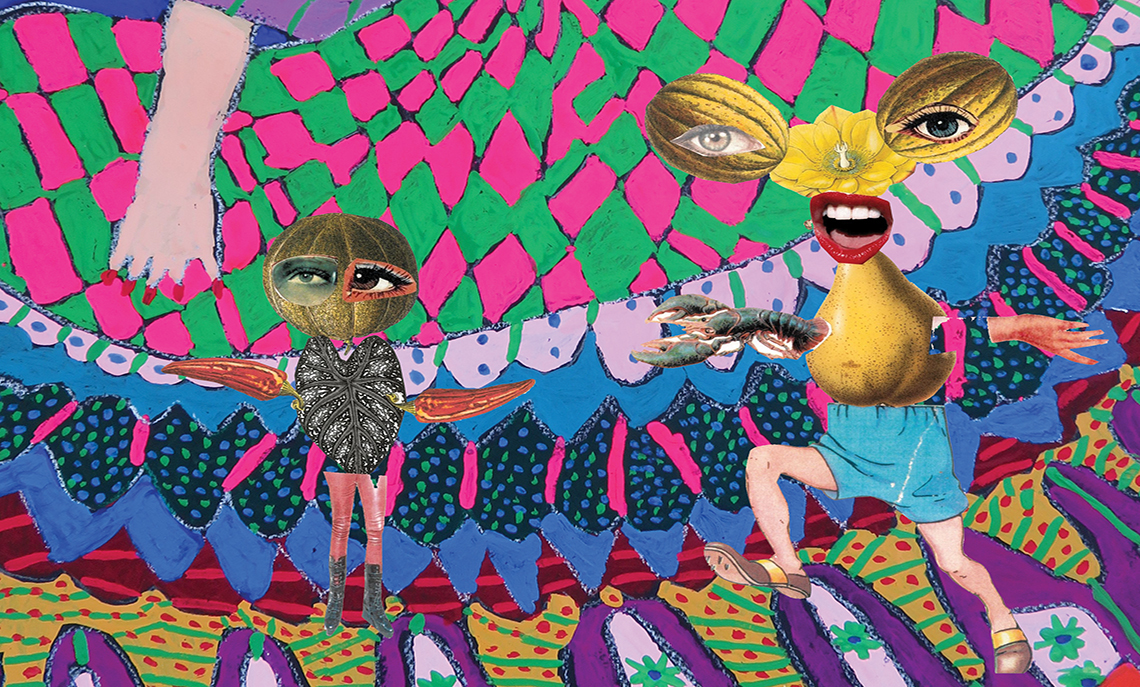 Venue: YourSpace@Tulgeen -
Riverside Nursery, 14 Taronga Cres
Bega, NSW
The Dream States Come True exhibition features collages made specifically for the Dream States project, which were then animated using 3D Motion Capture technology at the UNSW Art and Design School.The artists include Tommy Duong, Peter Pang, Melissa Morrison, Michella Rolls, Michael Tran and Sarah Bell.
Also on exhibition will be new work by the Tulgeen Art in the Garage project.
The show is curated by UNSW Art and Design Lecturer Karen Kriss and BVRG Gallery Director Iain Dawson. The exhibition runs alongside Bega Valley Regional Gallery's South/East Interference Volume lll.
---
Additionally the artists will present their new projected work Dream States v2.0 as part of Festival of Open Minds Friday 13th September from 6-7pm. A version of this work was funded and produced for Vivid Sydney 2019 and is proudly supported by Destination NSW and Clubs NSW. Special thanks to The Junction Works Limited and Tulgeen Disability Services for their support of the exhibition and the artists.
---
Karen Kriss, lecturer at UNSW Art and Design worked with five artists from south western disability provider The Junction Works (Ltd) on project Dream States for Vivid Sydney 2019. This resulted in several large scale animations projected on the side of the ICC building Sydney and screens throughout Tumbalong park. "Dream States come true" is an exhibition featuring the collage works of these emerging artists that were utilised as concept art for the Vivid Sydney animations. The works are created through the artists own expressive use of collage as they defined characters and stories utilising a range of imagery from food through to car parts and gaming weaponry.

---
A sample of work from the exhibition: